Sizes: 2000x700
Colors:
Glasses:
Veneered doors are real aristocrats in the category of interior doors. Presentability and external attractiveness, along with interesting modern design and stylistic solutions, make them one of the leaders in the domestic market. Inexpensive veneered doors allow you to effectively zone the space and correctly place accents. The factory "MariaM" offers a large catalog of interior doors made of high-quality materials on modern equipment.

Veneered doors: high quality at an affordable price
To understand the reason for the high popularity of veneer doors, it is necessary to understand what veneer is. This is the top layer of expensive wood, applied in a thin layer on the base of the door leaf. This production method has been used for several hundred years.
Thanks to this technology, presentable and high-quality veneered doors are obtained at the output. The price of such products is much less than that of structures made from a solid array of expensive wood. As the basis of interior doors "MariaM", a reliable frame made of high-strength MDF is used. All models of the factory can be used both in residential and non-heated rooms.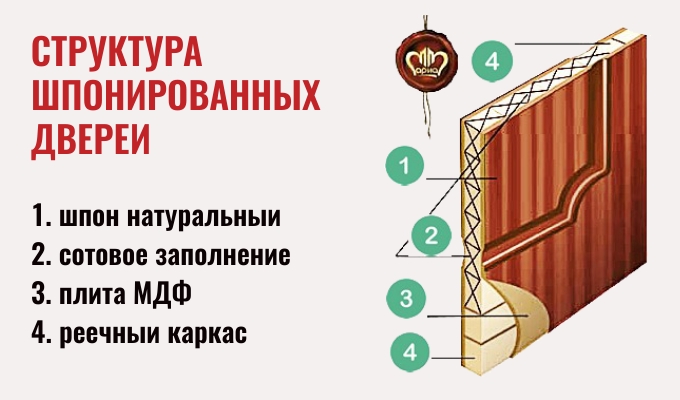 Advantages and features of veneered doors
Why should I buy veneered doors? Manufacturers are used to praising their products. We want to tell you about the advantages of our interior doors, which were determined not only by operational tests, but also by thousands of our customers, both retail and wholesale.
Advantages of veneered door panels:
Attractive design and a large number of constructive solutions. The catalog "MariaM" presents more than 2 dozen different models of doors made of veneer. All of them differ not only in design, but also in the wood used. For example, the doors "Alex" are made of walnut and oak veneer, and "Domino" is made of wenge, oak and apricot. Many designers use veneered doors when decorating rooms, as they allow you to use a variety of wood species with different shades in the interior without significant costs.
Practicality. Door panels with the use of veneer and MDF, has high strength and excellent sound insulation. They are resistant to abrasion, temperature changes, are absolutely safe for health and have low heat transfer.
Low price. This is one of the main advantages of these interior doors. At the same time, in terms of external parameters and physical properties, they are not much inferior to structures made of an array.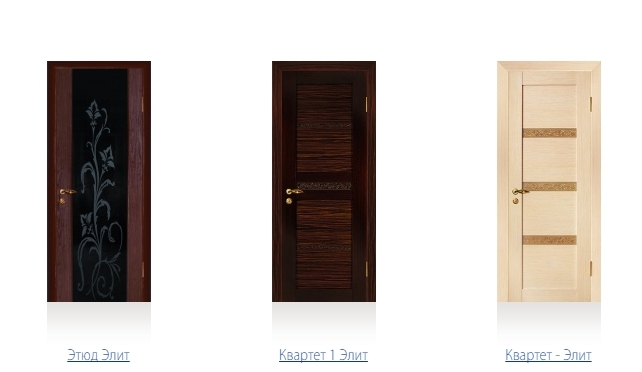 How to buy veneered doors
The catalog "MariaM" presents a collection of veneered door panels that meet all current quality standards, safety and fashion trends. You can buy veneered interior doors on our website, or in one of the stationary stores.
Our experienced managers will help you choose the most optimal option for the requirements of a particular interior. The factory "MariaM" values its reputation, so we provide a guarantee for all manufactured products.
Doors from MariaM are high-quality products manufactured in accordance with all the necessary requirements.
| | |
| --- | --- |
| | You will always be offered a wide range of options for choosing a veneered, varnished door. |
| | These can be both doors made of a material of the same color, and combined models. It should be noted that the doors of MariaM production are installed by professionals. |
| | You will not face the problem of defects arising after installation, you will not meet a defect in the product. |
Milano is one of the new models made of high-quality materials using modern technologies.
Accessories: Box, platband, dobora, fake plank
Other models